I heard that Vietnam was really annoying because everyone's relentlessly hitting you up for money but I totally disagree. Yes you're constantly bombarded, but unlike a lot of other places I've visited, the Vietnamese are so….cheerful about it. You walk by someone and their whole face lights up – Hello Madam! – then they nod and wave at you to come over as if you agreed to this meeting weeks before and it's going to be, like, the funnest thing ever. Not that it actually works or anything, but I've never been anywhere where everyone was just so damn delighted to see me!
I'm at a cafe right now waiting to head over to a tailor's where I'm having an alarming amount of dresses made (a pair of boots too). I went on a tad of a feeding frenzy but it's so cheap and it's all so beautiful and who cares that I'll be lugging big leather boots and pissy white sundresses through the jungles of Borneo in a couple weeks?
I'm not in Saigon anymore btw, and I haven't really written much about that little adventure but it was amazing even though I got into a fight on a bus which I'll tell you all about later. I'm in this dreamy little town called Hoi An
that's halfway up the coast that almost feels more like the south of France than Vietnam except for the old ladies and dopey looking tourists in pointy hats.  Apparently it was a big deal back in the day because of its port and much outside influence worked its way into the buildings.
It's on this sweet river, or is it called a channel if it's connected to the ocean?  Anyway, it  pretty much floods the streets every night at around 5:00.  The town is famous for its cloth lanterns so it's all lit up and romantic at night and it's got the best food I've put in my mouth yet on this trip. And I've put of lot of it in there.  And it all cost a dollar.
Lots of tasty seafood and wonton type things and meat cooked in banana leaves and a different tailor or shoe
making shop every five feet.  And the coffee – I don't even drink coffee but it's basically a shot of really good espresso with sweetened condensed milk in it. Sweetened condensed milk – what is the deal with that stuff?  You could put sweetened condensed milk on a turd and it would taste great.
I arrived the night before New Years Eve which I spent at a talent show. I think. There were a couple tables of judge-type looking people set up in front of a big stage complete with smoke machines, a live band and a tarp that was thrown on the ground to much applause anytime anyone felt like busting out their break dancing moves. Then various groups of people would take the stage and do The Worm, rap, sing, high five the crowd, etc. and even though it was all in Vietnamese, I couldn't help feeling that it, like most things in touristy towns, was mostly for the benefit of Whitey. Not only is the Vietnamese New Year in February, but we were treated to a group of women in traditional kimono/headgear type outfits doing a line dance to what sounded like a Garth Brooks song.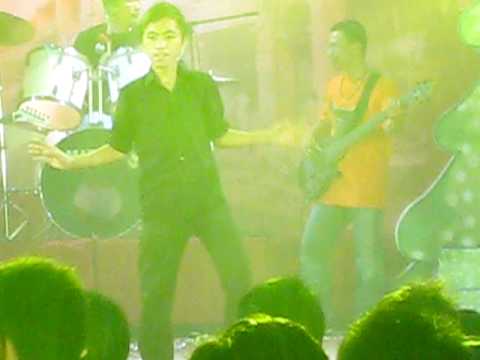 It was rill weird. Especially since when the clock struck twelve there was no countdown, only a stage full of pubescent boys grinding their hips to house music, leaving patches of confused tourists to count back from ten themselves, lamely throwing their ripped up hotel receipts in the air for confetti. Woo hoo.
I got back to my locked up hotel at around 2am and had to wake up the poor lady who runs the place who was
sleeping in the lobby on a stretcher. These people NEVER stop working. It's staggering. And a lot of them start when they're little kids selling stuff in the streets. I've gone into countless places where the shopkeepers are all dressed up and crashed out on a bench or the floor and spring to action the second they sense you walking in, all cheerful and ready to go.  Next time you're feeling overworked and sorry for yourself come to Vietnam.  You'll feel like a total boob.
I just have to talk about my ride from the airport to the town because it could have been totally hairball but wasn't, so now instead of it being one of those stories I can't tell without banging my head against the wall, it's a very good wakeup call.
Every time I get somewhere new at night I stalk the airport for people to cling to to share a cab with so I don't have to wander the streets alone.  When I landed in Danang, the town 30 minutes from Hoi An where the airport was, the lucky victims were a European couple named Elena and Mathias, who, incidentally were totally not the "type" of people I would normally stalk because…I don't know why.  Well, for one, they didn't look like they spoke English.  She also looked very serious.  Becuase she had glasses on?  Meanwhile,they're  two of the loveliest (and fun) people I've ever met.  My first-impression radar is totally off these days.  Several times I've tried to avoid people on this trip who I've wound up tearfully clawing good-bye days later.
Anyway we were outside the airport recieving the usual onslaught of cabbies trying to coax us into riding with them and our bags were literally thrown in the back of cab after cab before we agreed to even go with them.  We finally met one driver who was game for not ripping us off, and he hurridly piled us in his car and took off out of town.  About ten minutes into the ride it occurred to me that I never checked to see if my bag had made it into his trunk.  There was so much chaos and screaming and yelling and pressure to choose that it completely slipped my mind.
My bag, the only thing other than my body that I have to keep track of, slipped my mind.
This is what can happen when faced with chaos and people waving their arms around in your face.  And lots of time this is done precisely SO you will lose track of one of the two things you're attempting to hold onto.
I made the guy pull over and to my great relief it was there, but I would like to just put this little note to self in here:  in the face of chaos, sit down.  You do not have to participate in other people's mayhem just because they've created it.  Stop what you're doing, pull back, get it together, and then move forward.  Just today I was trying to buy a train ticket from this maniac who was talking a mile a minute and screaming at me to buy because time was running out and did I want it or not and I literally had to put my hands over my ears and stare him down until he shut the hell up.
Then I bought a ticket.
I'm in Hoi An for a couple more days, heading off to the beach and some ruins south of town tomorrow and then taking an overnight train north along the coast (!) to Hanoi on my way to the mountain village of Sapa.  I hear a good stretch of the train ride is along a sheer cliff.  I mean right along so you look out the window and see nothing but the waves crashing beneath you – eeeeeeeeeeeeeeeeeeeeeeeeeee!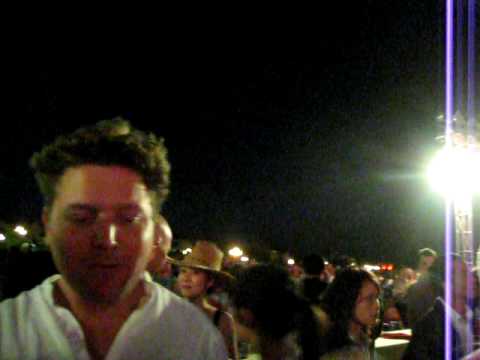 On New Years Eve in Spain, you must eat a peanut every second for twelve seconds after the stroke of midnight to have good luck the rest of the year, and peanut skins stuck in your throat the rest of the night.