My new pal, Adi (whose name is definitely spelled wrong), the assistant manager of the Pita Maha Resort where I'm presently staying, drove me around the little villages outside of Ubud so I could look for houses to rent.  And meet his wife and kids.
He explained that the ladies walking by with 80 pounds of fruit on their heads were making offerings to the gods for Nyepi, or The Day of Silence, or the Hindu New Year or The Day That White People Find Themselves In Bali With Nothing To Do.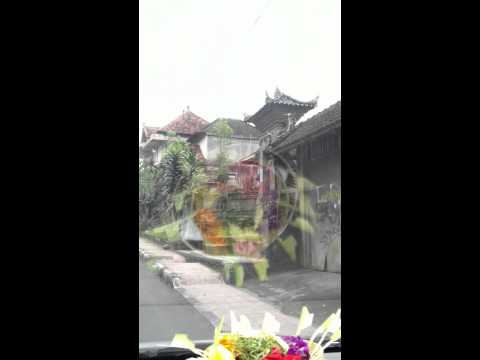 On March 23rd for Nyepi, the entire island closes down, including ports and harbors, and nobody is allowed on the street, to turn on lights, light fires, work, play, nothin – all must focus on spiritual inspection.
On the night before Nyepi  (New Years Eve), all the villages perform an exorcism of sorts, letting the ogog-ogoh monster and all their other demons run amok in some sort of evil, scary parade.
Sort of like what we do in the U.S.A., proving once again that cultures are kind of the same all around the world.