Resources
Here are some of the books and resources that have changed mah life. This list is constantly being updated, as I'm constantly further ensmartening myself, so please keep checking back.
Also, there are lots of other excellent resources listed in the back of my books: You Are a Badass®: How to Stop Doubting Your Greatness and Start Living an Awesome Life and The Straight Girl's Guide to Sleeping with Chicks depending on what you're looking for.
Books:
Finding Your Calling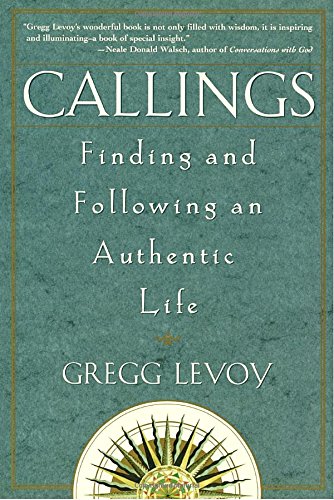 I read this and thought, "What a lovely book." I like this guy's voice a ton. He does an excellent job of getting you to feel around and tap into your deeper purpose by asking lots of great questions and looking at things from all sorts of angles. Written in an easy to read, conversational tone, it's like having a really really smart best friend sit down with you and help you figure out what the hell to do with your life.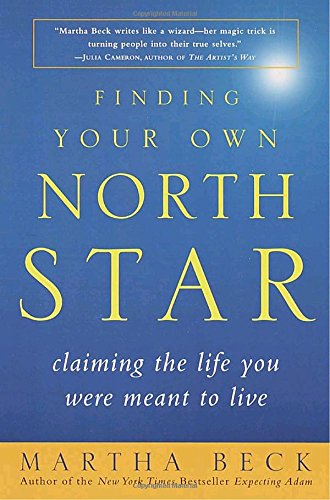 I've seen Martha speak and have read a lot of her stuff and really love her voice—so refreshing and brilliant and hilarious.
This book is awesome, really walks you through some good steps and asks some great questions to get you the clarity you seek. She's big on looking past just what's going on in your head and connecting with your body to get clarity and guidance from there as well. She's had a super successful coaching institute for ages and is one of my favorites in the field.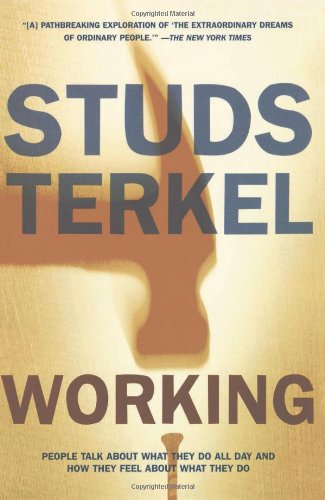 Back when I was flopping around trying to figure out what the hell to do with my life, I found it really helpful to look at how others were living to see if any of it sounded like it would be a good fit for me too. I found this book to be extremely enlightening, fun to read and fascinating. It's basically a bunch of mini biographies that focus on the various lifestyles and occupations of the people interviewed. Pulling from all walks of life, it delves deep into the hopes, dreams and realities of the American public, focusing mostly on what they like and dislike about their chosen careers.
Websites:
This is the website for Esther and Jerry Hicks, the folks who are all about channeling that Abraham guy. You can buy all their books and other products here as well as purchase one of my favorite guided meditations called, "Getting Into The Vortex." The meditation set includes one general meditation, a manifesting money meditation, a good health meditation and a relationship meditation. Each is 15 minutes long and I highly recommend them. They also have free, daily reminders about the Law off Attraction that you can have emailed to you that I love. Not only is their stuff pretty direct and inspirational, but Esther's lectures are also highly entertaining (I recommend you download all of those too) so I give these guys an A+.
This guy is a massive world traveler, entrepreneur and the author of The Art of Noncomformity: Unconventional Strategies for Work, Life and Travel which I haven't read but have heard great things about. I have, however, been all over his website and have been getting his emails and really like his spirit. He's very DIY and edgy, writes about things like quitting your job and traveling the world, the best ways to rack up frequent flyer miles, how to stay focused, etc. A great site for the artist/adventurer who wants to blast out, see the world and live life on your own terms.
This site is packed with excellent resources, including guided meditations, online courses, books, DVDs, etc. and is super easy to navigate. The tone is very earnest and straightforward, however, so if you're looking for something edgy, this ain't the place, but it's an awesome resource for all things self-helpful. It's got great info as well as an online community if you're looking to communicate with other peeps on a spiritual path. If you want a daily reminder on how to navigate life from your highest place, I recommend registering for Your Daily Om, which means you'll receive an inspiring daily ditty about everything from forgiveness to meditation to getting healthy.
One of the godfathers of the self-help movement and one of my favorite writers/speakers on all things spiritual, Deepak's website provides links to all his books, videos, events and YouTube channel as well as his advice column which is well worth checking out.
Wayne's another old school guy whose writing and speaking I really like but you, if you're anything like me, have to get over the fact that he had a terrible habit of plastering his face on everything he sold. Still, he was a great teacher and you can find all his products on his website. The site also does a daily inspirational thing.
TED stands for Technology, Entertainment and Design and is a nonprofit devoted to ideas worth spreading. Or at least that's how they describe themselves. I've spent hours on this site watching talks from some of the most incredible people on everything from spirituality to creativity to medicine and have yet to see any real duds. Click on the Most Viewed talks and spend some time checking it out. They force everyone who speaks to do it in under twenty minutes so you don't need a ton of time to get your mind blown.