Shop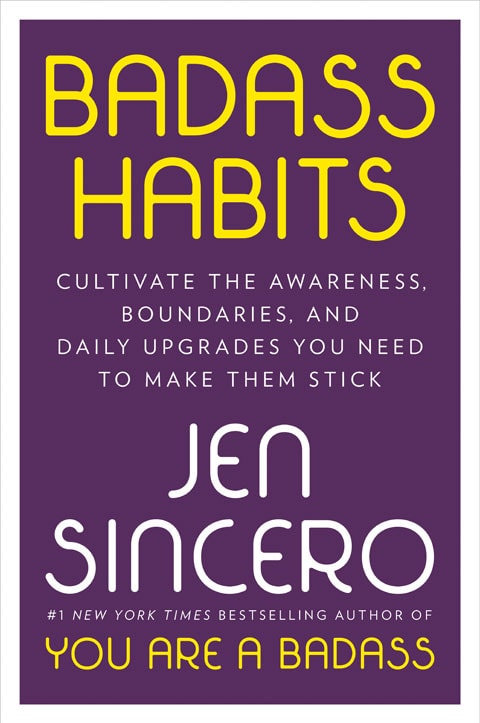 Featured
Badass Habits
New York Times bestselling author Jen Sincero gets to the core of transformation: habits — breaking, making, understanding and sticking with them like you've never stuck before
Badass Habits is a eureka-sparking, easy-to digest look at how our habits make us who we are, from the measly moments that happen in private to the resolutions we loudly broadcast (and, erm, often don't keep) on social media. Written in Jen's trademark hilarious voice, Badass Habits offers a much-needed fresh take on the conventional wisdom and science around the age-old topic of habits. The book breaks down habit busting and building into a powerful 21-day process; offers new perspective on how to train our brains to become our best selves; arms us with crucial boundary setting skills and shares enlightening interviews with people who have successfully strengthened their discipline backbones. With healthy boundaries, knowledge of—and permission to go after—our desires, and an easy-to-implement plan of action, this entertaining read shows us how to joyfully anchor in new habits and get lasting results that may have eluded us in the past.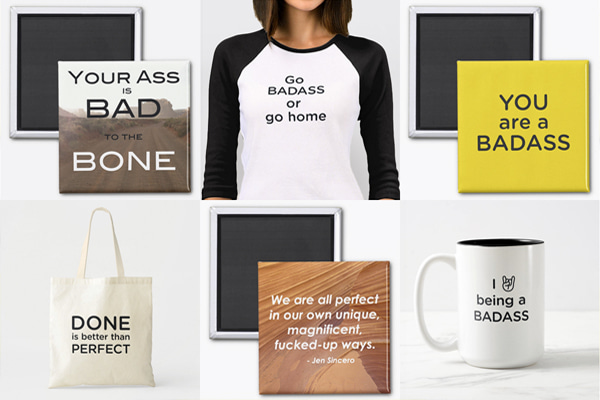 CHECK OUT MORE BADASS MERCH!
I've teamed up with Zazzle to offer an exclusive line of Badass gear—magnets, mugs, and more!
shop now